Bring your ancestry to life through your DNA.
Discover your ancestral origins and trace your lineage with a personalized analysis of your DNA.
Ancestry composition
DNA relatives
Maternal and paternal lineages
Neanderthal percentage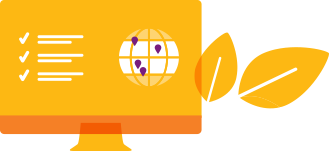 1,000,000+
Bigger database. More matches.
With over 1,000,000 people worldwide in our database, you could discover hundreds of matches, more data and more discoveries.
23 pairs of chromosomes.
One unique you.
Find out what percent of your DNA comes from populations around the world, ranging from East Asia, Sub-Saharan Africa, Europe and more. Break European ancestry down into distinct regions such as the British Isles, Scandinavia and Italy.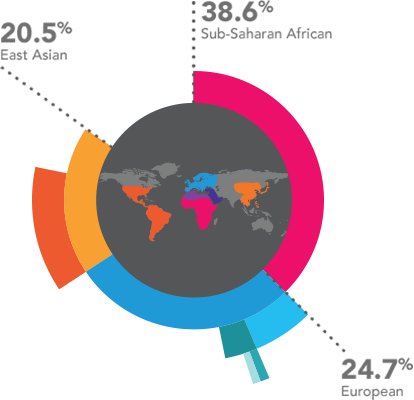 What will your Ancestry Composition look like?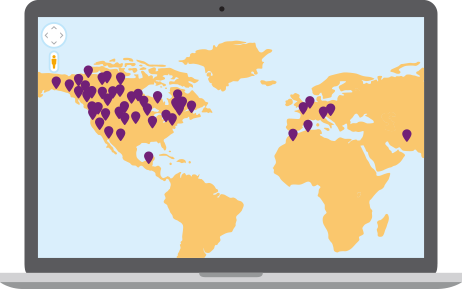 Find relatives across continents or across the street.
Ever wonder who's related to you? You'll likely discover dozens or even hundreds of people who share DNA and ancestors. The matches you'll get can range from close family to distant cousins.
---
In rare cases, participation in DNA Relatives may reveal that you are related to someone whom you didn't expect, or that you are not related to someone in the way that you expected. Consider this before you opt in to this feature.
Neanderthal DNA lives on in us.
Even though Neanderthals vanished about 40,000 years ago, their DNA lives on in us. Based on research, they interbred with humans around 60,000 years ago and we are able to tell you how much of your ancestry can be traced back to Neanderthals.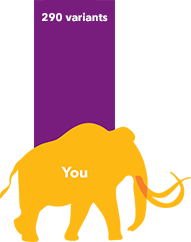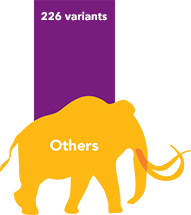 We estimate how much of your DNA is from Neanderthals and compare it to other users.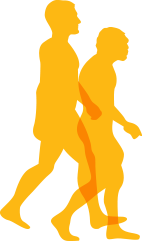 Modern Human
Flatter faces
Slender, with longer limbs
Advanced artistic abilities and tool making
Neanderthals
Large noses
Wide, robust bodies
Larger eye sockets, likely better vision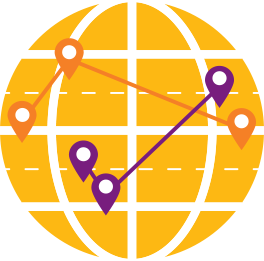 Learn about your maternal and paternal lineages.
You will discover your unique history from over 750 maternal lineages and over 500 paternal lineages. We trace everyone's maternal ancestry by a small portion of DNA passed down from mother to child. Males trace their paternal ancestry through the Y chromosome passed down from father to son. Both men and women receive information about both sides of their family from the other 22 chromosomes.