Accelerating research. A new way.
Your genetics could help find the

answer to someone else's disease.

In order for scientists and researchers to accelerate healthcare, they need large sets of data...from all of us.

Your research participation could contribute to findings in disease prevention, better drug therapies, disease treatments and ultimately, genetic paths to cures.

Once you purchase your kit, you will have the choice to join this research revolution.

At this time, people who live in Canada cannot participate in research.
I think most people don't think they can help with research and discoveries, we're not scientists or major contributors, that's someone else — but here is something I can do.
23andMe Customer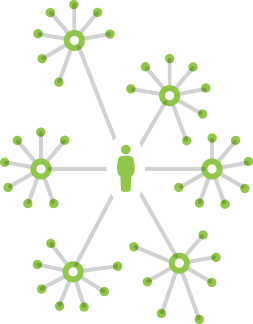 The genetic power of one.
On average, a customer who consents to research contributes to over 230 studies.
When you choose to participate in 23andMe Research, your data could be used to fuel a variety of genetic studies with our internal research team or with one of our many collaborators at research universities or pharmaceutical companies.
We've also received four grants from the U.S. National Institutes of Health to fund research projects and have identified hundreds of new genetic associations. We regularly publish research in leading, peer-reviewed journals.
All research activities conducted by 23andMe Research are governed by an Institutional Review Board (IRB). The IRB is an independent ethics panel which ensures all research is conducted in accordance with government and ethical guidelines.
How it works.
Making research participation simple.
We are changing the way the world does research by allowing everyone to participate in research - online. At home. In the office. Day or night.
Research participation is an opt-in choice during the kit registration process. You can choose to answer surveys on a variety of topics ranging from skin pigmentation to nearsightedness or family health history.
You can opt-out of research at any time.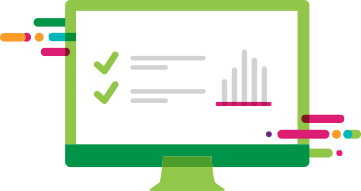 Our disease communities.
Bringing people together to make an impact.
We believe DNA can provide insight into why some people are more likely to get a disease than others. We want to understand, through genetics, why people respond differently to disease treatment options and drugs.
We work with sponsors to develop research communities (large cohorts of people sharing a common disease or condition) such as Parkinson's disease and inflammatory bowel disease (IBD). Today, we are partnering with Genentech on Parkinson's and Pfizer on IBD.
What 23andMe did in a matter of years would have taken several decades and tens of millions of dollars if done conventionally.
Haydeh Payami
New York State Department of Health